Dr Diana Atwine, the Health ministry Permanent Secretary says a second lockdown 'cannot be ruled out' and forms a new temporary National Covid Taskforce.
A deadlier second wave of COVID-19 pandemic has hit Uganda, and raised the issue of a second lockdown measure. Nobert Atukunda for Uganda's Daily Monitor claims that the percentage of positive cases has jumped from 1.5 per cent (36) on 23 April 2021 to 7.8 per cent (202) on 23 May 2021.
The new variant of the virus is considered more severe than the first. Of the 880 people infected, 359 are dead, while 186 are in critical conditions and admitted to High Dependency Unit (HDUs) or Intensive Care Units (ICUs). Uganda has 521 infected persons at the time this article was published.
Health officials in the country point fingers at people coming in from India, Nigeria, the UK and South Africa as the carriers of this new aggressive virus. "We have also been having challenges of travellers coming in. Although they have negative results, when we tested, we find many people who are positive. These are some of the people who don't want to follow SOPs (standard operating procedures)," Dr Diana Atwine, the Health Ministry Permanent Secretary, lamented.
In addition to its fast infection rate, the virus now severely affects the young and the old alike, unlike the earlier variant where older ones were more at risk. For context, of the 186 infected people said to be in critical condition, a newborn and a 14-year-old are reported to be among them.
Critics blame the government for relaxing social distancing guidelines during the January 2021 polls and not reinstating it. In an emergency meeting of the temporary Covid-19 task force, Dr Diana Atwine blamed the public for not complying with the guidelines that have been on the ground since last April/May.
A second lockdown is inevitable
Following the resurgence of Covid cases and the severity of the infections, Dr Atwine says that Ugandans should prepare for a second lockdown. "Some areas must be locked down unless people get back to observing SOPs (standard operating procedures). Otherwise, our systems will be overwhelmed, and we shall see scenarios we have been seeing in some countries," the Health Ministry Permanent Secretary said.
To further emphasise the point, she said that 'some private hospitals have started turning away patients who have Covid-19 and are sending them to our public hospitals'. The public hospitals themselves cannot handle the influx of sick persons.
"Our hospitals will soon be full, possibly in less than a week if we go by what we see or what we saw in the last five days," Dr Atwine revealed.
The only way to avoid a lockdown is if people resume taking social distancing rules serious again. The Ministry of Health says that nearly 200 citizens contract the virus daily. Dr Monica Musenero, the Senior Presidential Adviser on Epidemics, reported that the country registered 1,000 cases within seven days.
Meanwhile, head of the Ministerial Scientific Advisory Committee on Covid-19, Dr Misaki Wayengera, approaches the possible lockdown with a softer outlook. "It can be done by either locking down some sectors, there might be adjustments or it might be done geographically like Kampala," Wayengera says. He added that there is still research to be done to ascertain what the next step is to be.
Kampala: Uganda's COVID-19 hotspot
Dr Misaki Wayengera does not mince words when it comes to outing the nation's capital. "Kampala is a mess," he said and added that the city 'might' be locked down. Also, people following the measures to be put in place will help determine if the authorities should lockdown some areas or not. According to inside sources, the Ministry of Health has marked Kampala as Uganda's COVID-19 hotspot. It has 55 per cent of the country's infections.
Taskforce to ensure tighter restrictions
Both Dr Misaki Wayengera and Dr Diana Atwine concur on the need for people to obey COVID guidelines. "But the challenge is that our people don't want to listen when they go for self-isolation, they don't adhere to the rules, and they have ended up infecting their loved [ones]," Atwine complained.
For this reason, the formation of a new task force to ensure that people do not disregard the rules is vital. So important is it that the Health Ministry Permanent Secretary formed a temporary National Covid Taskforce pending when President Museveni's cabinet form a permanent one.
Vaccination problems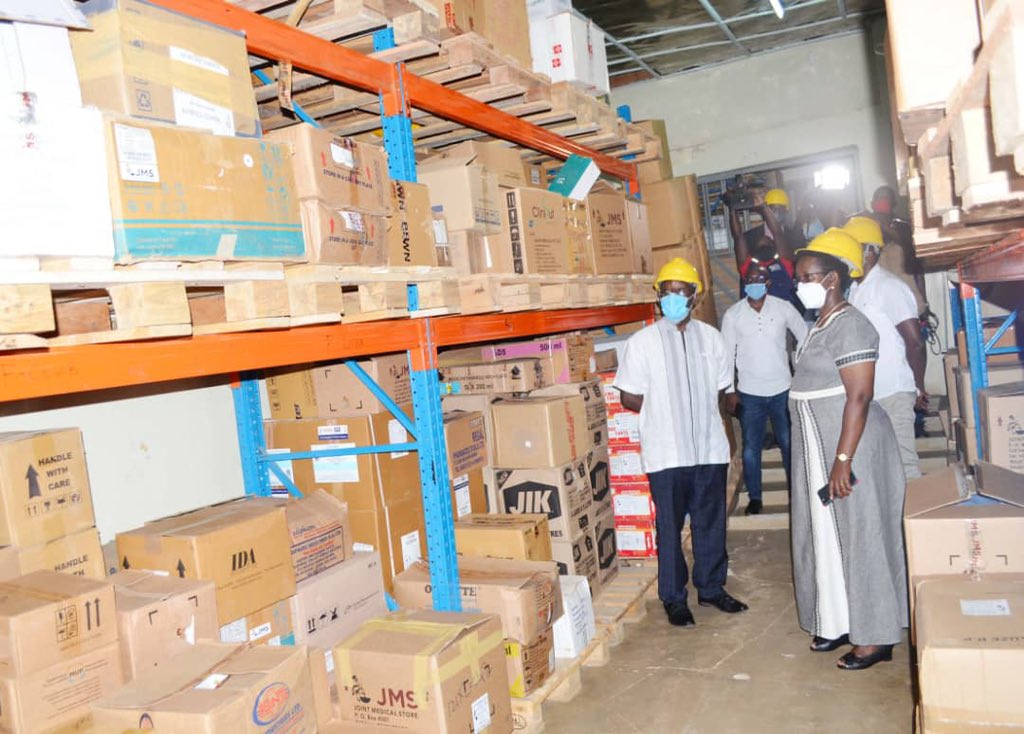 There is also the problem of some people campaigning against the available vaccine. Atwine says 'it is a shame,' and the ministry had to recall some of the vaccines they sent to some districts because people refused to take them. The next step is to focus on vaccinating willing people in Kampala, Mukono, Wakiso districts, which are considered hotspots.
Additionally, the vaccine stock will not be enough to cover everyone in the country. Thus, Uganda has entered talks with other countries for help. The Health Ministry Permanent Secretary mentions that India has refused to export vaccines because of the spike in infections in the country. However, they are in the negotiation process for COVAX while also considering the Astrazeneca vaccine as an option.
That is not all, Uganda Ministry of Health is applying for the Johnson and Johnson vaccine through the African Union. It is also trying to acquire the 'Chinese vaccine', likely the Sinopharm COVID-19 vaccine, which could cost as high as $40 per dose.
Dr Diana Atwine ended her statement with an appeal to citizens to take the vaccine and take it as soon as it is possible. "When you take a vaccine, your body needs time to start preparing the fight to start making the antibodies. When you get a vaccine today, and you get the infection tomorrow, you are as good as someone who was not vaccinated," she said. If you have taken your complete vaccine dosage, you can visit Same Day Laboratories and get tested